Details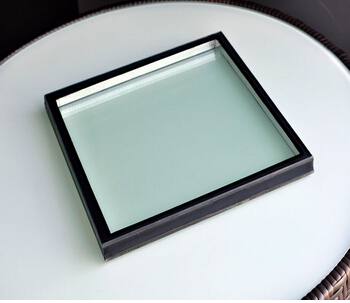 Description
* Low-emissivity (low-e) glass coatings were developed to minimize the amount of ultraviolet and infrared light that can pass through glass without compromising the amount of visible light that is transmitted. A microscopically thin transparent coating allows low-e glass to reflect exterior heat in warm temperatures and hold in heat during cold temperatures, making buildings light, bright and energy-efficient.

* Low-E insulating glass is made of one piece low-E glass, and another piece of glass(clear,tinted and so on),filled in dry air or argon gas. It is with exellent solar heat insulation property which greatly reduces cooling or heating loads and make building looks colorful and beautiful.
* single glass thickness from 2mm to 12mm,
air space farame , 6mm.9mm,12mm,15mm,16mm,19mm,20mm
FUNCTION AND PROPERTY
1.Thermal insulation
low heat gain and heat loss value (low U value)
2. Light transmission.
Appropriate level of solar transmission and solar reflectance can be selected to meet the design and functional requirement.
3. Noise insulation
reduce noise level by 30 dB. with inert gas in-filled, a 5 dB further reduction can be achieved.
4. Condensing prevention
Our insulated glass are designed to withstand down to -65degrees without condensing, which is far exceeding the National Requirement of -40degrees.
5. Leak proof
To ensure IGU air tight, automatic bending machine is used for
all four corners bending, with use of linear connector for the spacer.
A dual seal system is adopted with PIB as primary seal, and silicone or polysulfide
as secondary seal. We use advanced fully automatic IG production line ,
with automatic production operations covering spacer bending,
filling of desiccant, edge deletion of coated glass, glass assembly,
filling with inert gas and application of primary and secondary sealants

Various types and colors are available
glass thickness, spacer thickness and sizes are customized
min. size 150X150mm max size 3000X6000m
green,gray,blue,brown,golden,siliver etc are available